Johnny's Supper Club
Menu
SATURDAYS & SUNDAYS ONLY
Breakfast Menu
WE NOW DELIVER!
Johnny's now offers delivery within 5 square miles of our restaurant for only $5 per delivery! Call your order in now at 847-214-5877.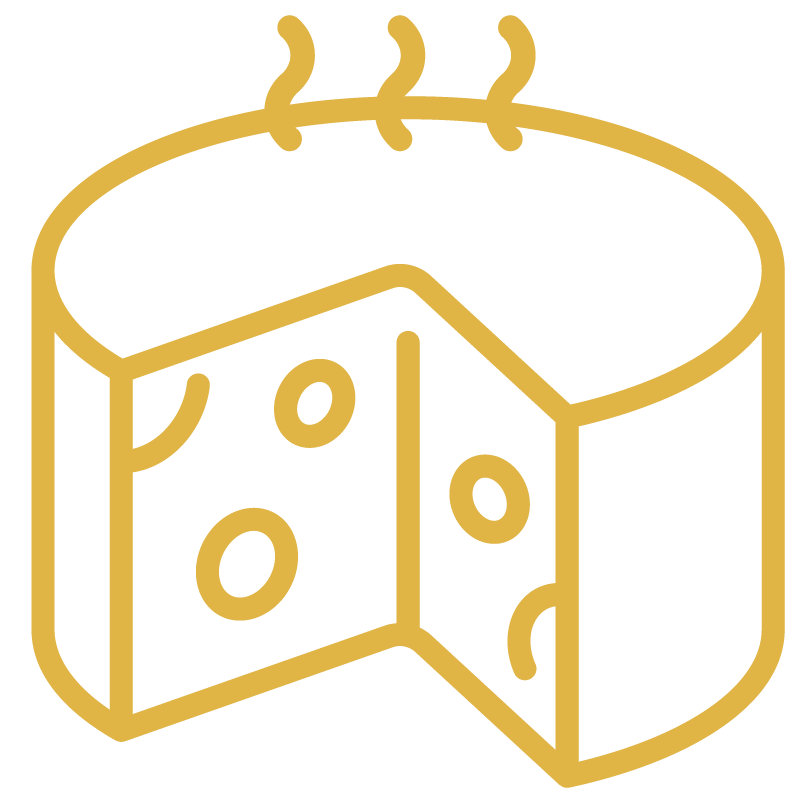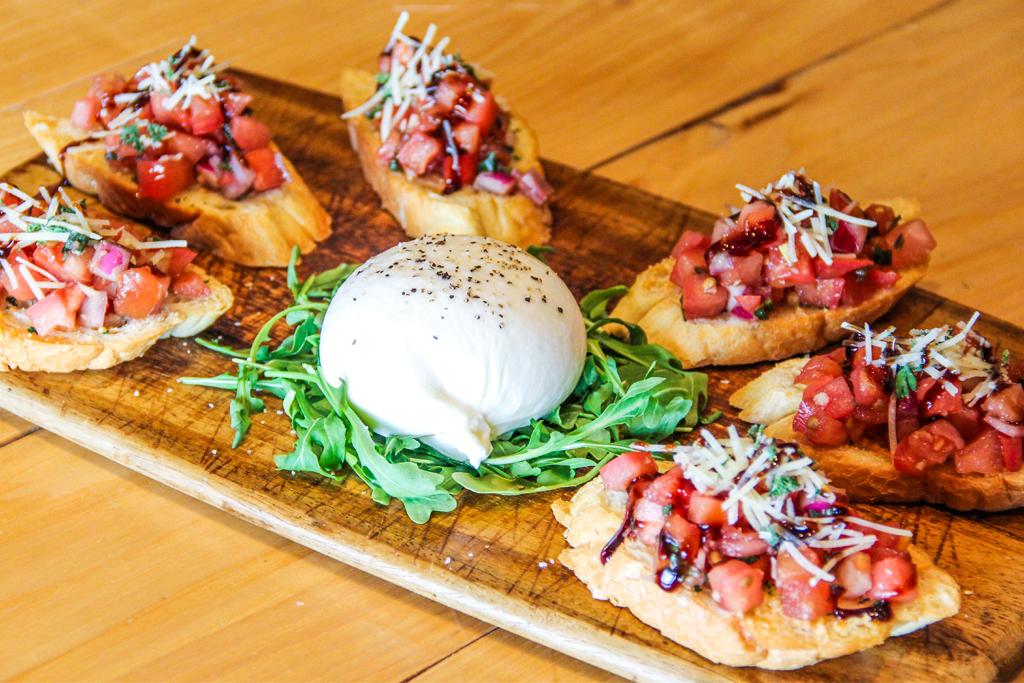 CHEESE QUESADILLA  $11
MOZZARELLA AND CHEDDAR CHEESE, FRESH PICO AND SOUR CREAM ON THE SIDE ADD CHICKEN $4 / ADD STEAK $6
BUFFALO WINGS  6/$12  OR 12/$16
FRIED BONE-IN WINGS SERVED WITH RANCH OR BLUE CHEESE DRESSING. SAUCES: BBQ – BUFFALO – GARLIC PARMESAN
BRUSCHETTA  $13
GARLIC CROSTINIS TOPPED WITH TOMATOES, BASIL, RED ONION AND BALSAMIC GLAZE, WITH BURATTA
CALAMARI  $15
CALAMARI LIGHTLY BREADED AND GENTLY FRIED SERVED WITH MARINARA AND CHARRED FRESH LEMON
ONION RINGS  $12
BREADED AND FRIED ONION RINGS SERVED WITH SPICY KETCHUP
CHICKEN TENDERS  $11
CRISPY CHICKEN TENDERS WITH YOUR CHOICE OF RANCH, BBQ BLUE CHEESE, HONEY MUSTARD OR BUFFALO TO DIP
CHEESE CURDS  $11
WHITE CHEDDAR CHEESE CURDS SERVED WITH MARINARA
GIANT PRETZEL  $14
SERVED WITH SPICY MUSTARD, GARLIC PARMESAN AND PEPPERJACK QUESO
SAUSAGE AND PEPPERS  $14
TOSSED IN MARINARA AND SERVED WITH GARLIC CROSTINIS
SHRIMP TEMPURA  $16
BEER BATTERED SHRIMP, CREAMY CILANTRO COLESLAW, CHIPOTLE AIOLI AND SLICED AVOCADO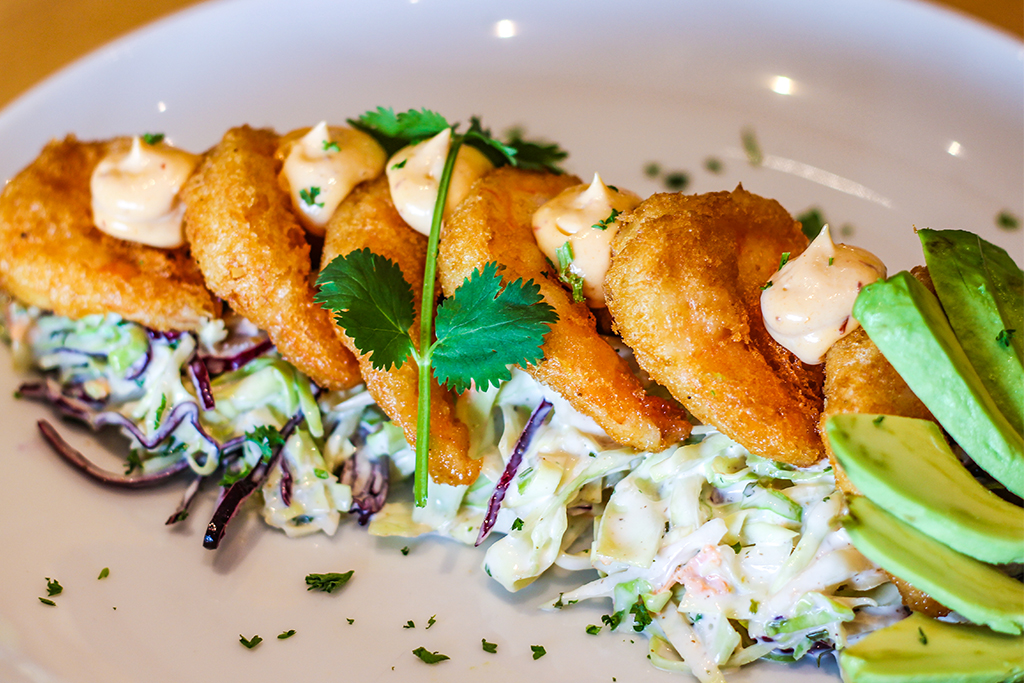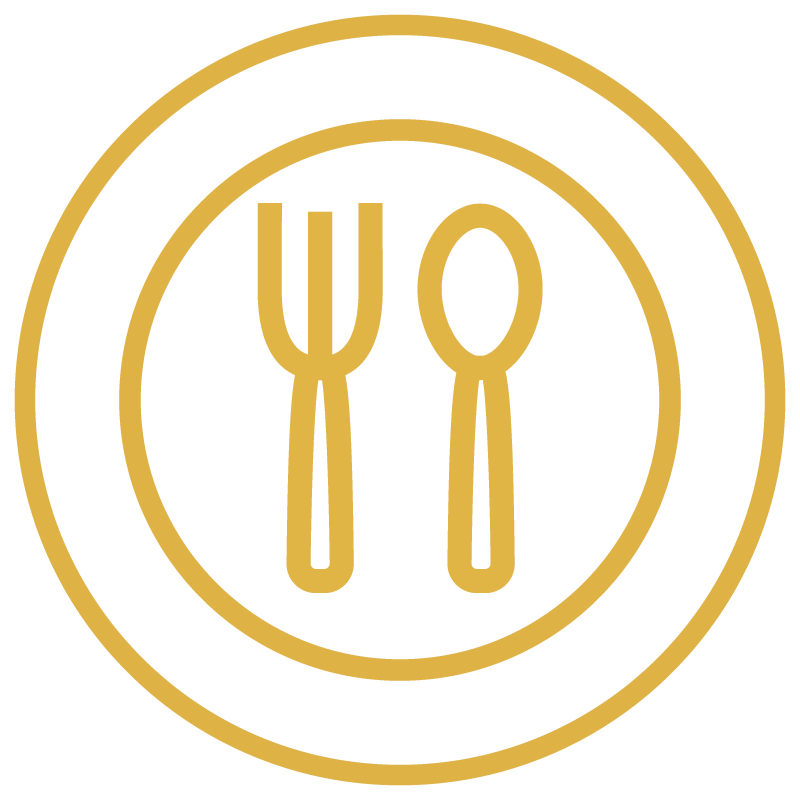 ADD PROTEIN: CHICKEN $4 STEAK $6 SHRIMP $8 SALMON $8
DRESSING CHOICES: RANCH, BALSAMIC, BLUE CHEESE, RED WINE VINAIGRETTE, HONEY MUSTARD, CAESAR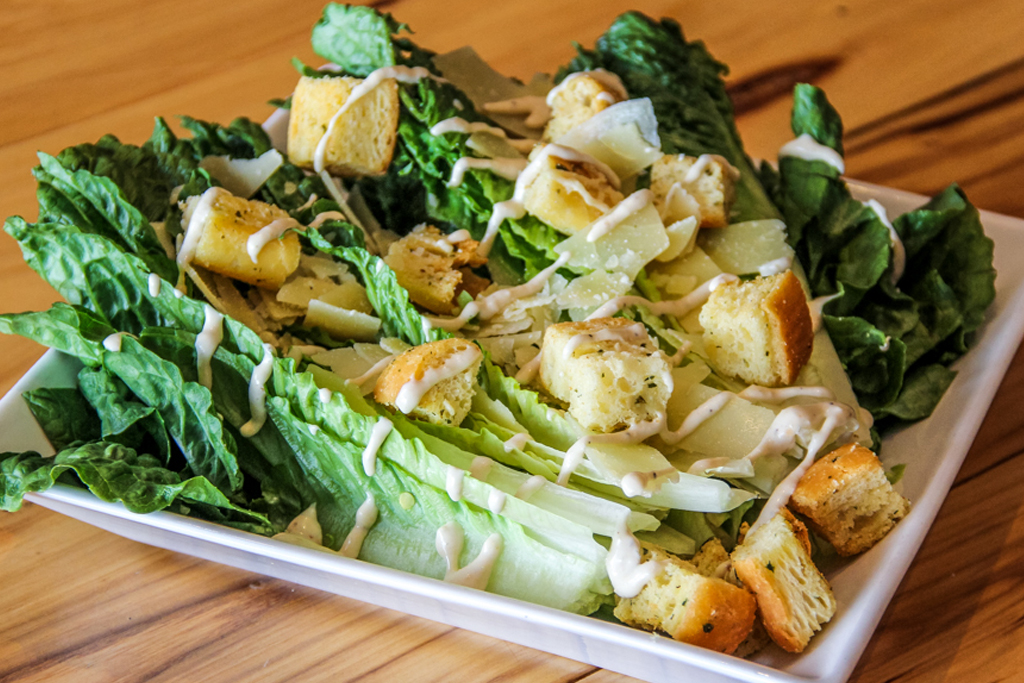 HOUSE SALAD  $6
SPRING MIX, TOMATOES, CARROTS, RED ONION, CUCUMBERS, CHEDDAR CHEESE, CHOICE OF DRESSING
CLASSIC CAESAR  $12
CRISP ROMAINE, GARLIC CROUTONS, PARMESAN CHEESE,
CAESAR DRESSING
THE WEDGE  $13
ICEBERG LETTUCE, BACON, TOMATOES, BLUE CHEESE CRUMBLES, RED ONION AND BLUE CHEESE DRESSING
THE COBB  $16
CHOPPED CHICKEN BREAST, AVOCADO, BACON, CUCUMBERS, HARD BOILED EGGS, TOMATOES, RED ONIONS, AND BLUE CHEESE CRUMBLES AND CHOICE OF DRESSING
HOMEMADE MINESTRONE
CUP $5  / BOWL  $7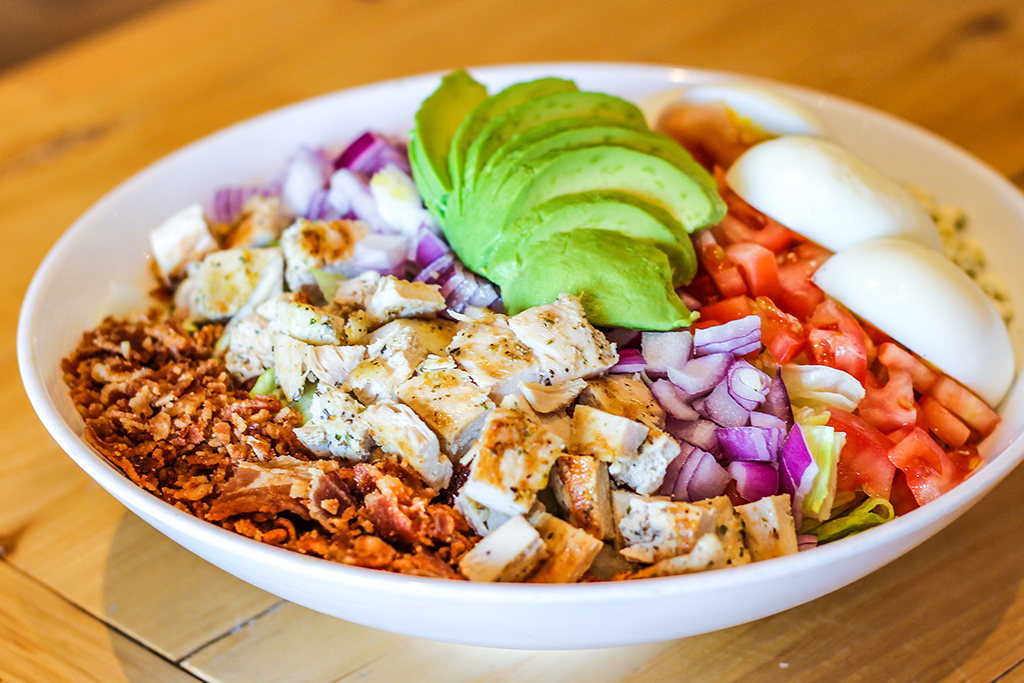 $9 ALL KIDS MEALS – SERVED WITH A SOFT DRINK
SPAGHETTI ADD MEATBALL – $1
CHICKEN FINGERS SERVED WITH FRENCH FRIES AND RANCH OR BBQ SAUCE
7" CHEESE PIZZA ADD PEPPERONI OR SAUSAGE – $1
BURGER SERVED WITH FRENCH FRIES ADD CHEESE $.50
GRILLED CHEESE SERVED WITH FRENCH FRIES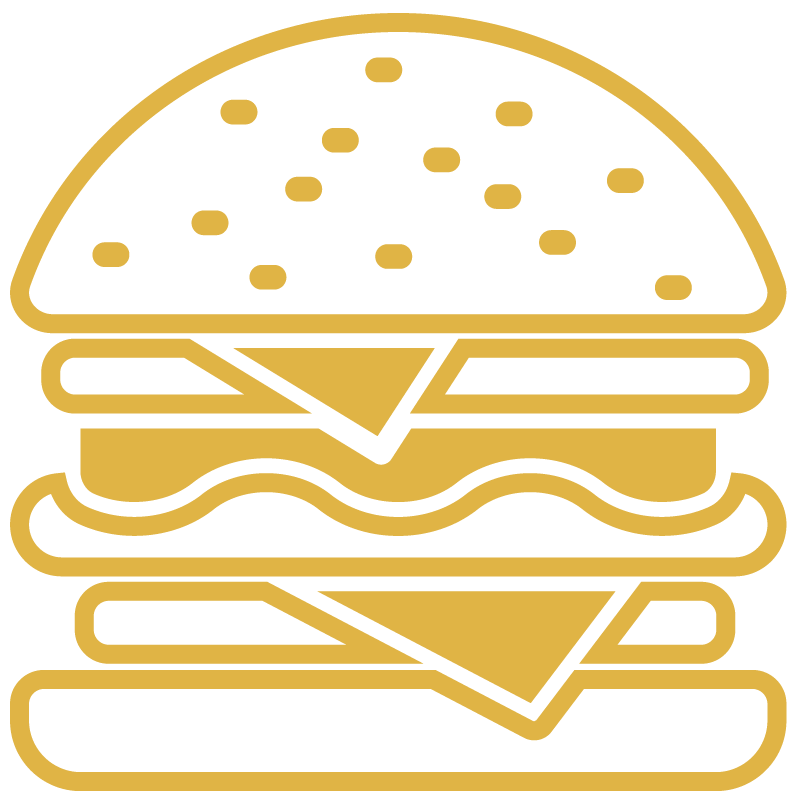 SERVED WITH YOUR CHOICE OF FRENCH FRIES OR COLESLAW   /  SUBSTITUTE WITH A SIDE SALAD, CUP OF SOUP OR ONION RINGS FOR $3
BOWES BURGER  $15
BACON, LETTUCE, TOMATO, ONION , YOUR CHOICE OF AMERICAN, SWISS, CHEDDAR, BLUE CHEESE, OR PEPPERJACK ON A BRIOCHE BUN
BEYOND BURGER  $16
PLANT BASED BURGER, LETTUCE, TOMATO AND ONION ON A BRIOCHE BUN
JOHNNY'S BURGER  $17
BACON, LETTUCE, TOMATO, ONION, CHEDDAR CHEESE, BBQ SAUCE  AND ONION STRAWS ON A BRIOCHE BUN
19 HOLE BURGER  $17
PEPPERJACK CHEESE, PICO, ROASTED JALAPENO, TORTILLA STRIPS, LETTUCE, TOMATO, ONION AND CHIPOLTE MAYO ON A BRIOCHE BUN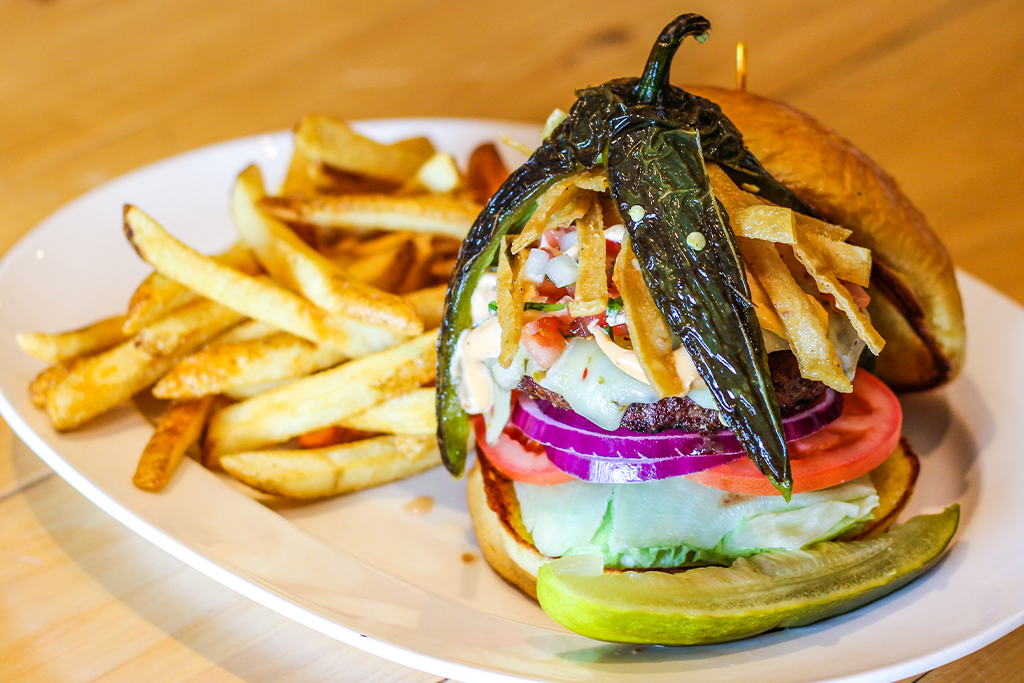 KING OF CLUBS  $14
TURKEY, BACON, LETTUCE, TOMATO MAYO AND SWISS CHEESE ON WHITE BREAD
CHICKEN SANDWICH  $14
GRILLED CHICKEN, Giardiniera, PEPPER JACK CHEESE, PESTO AIOLI ON A CIABATTA ROLL
STEAK SAMMY  $16
TUSCAN STYLE MARINATED STEAK, MOZZARELLA CHEESE, GRILLED ONIONS, MUSHROOMS, AND HORSERADISH AIOLI ON A CIABATTA ROLL
REUBEN SANDWICH  $16
LEAN CUT CORNED BEEF, SWISS CHEESE, SAUERKRAUT, THOUSAND ISLAND DRESSING ON A MARBLE RYE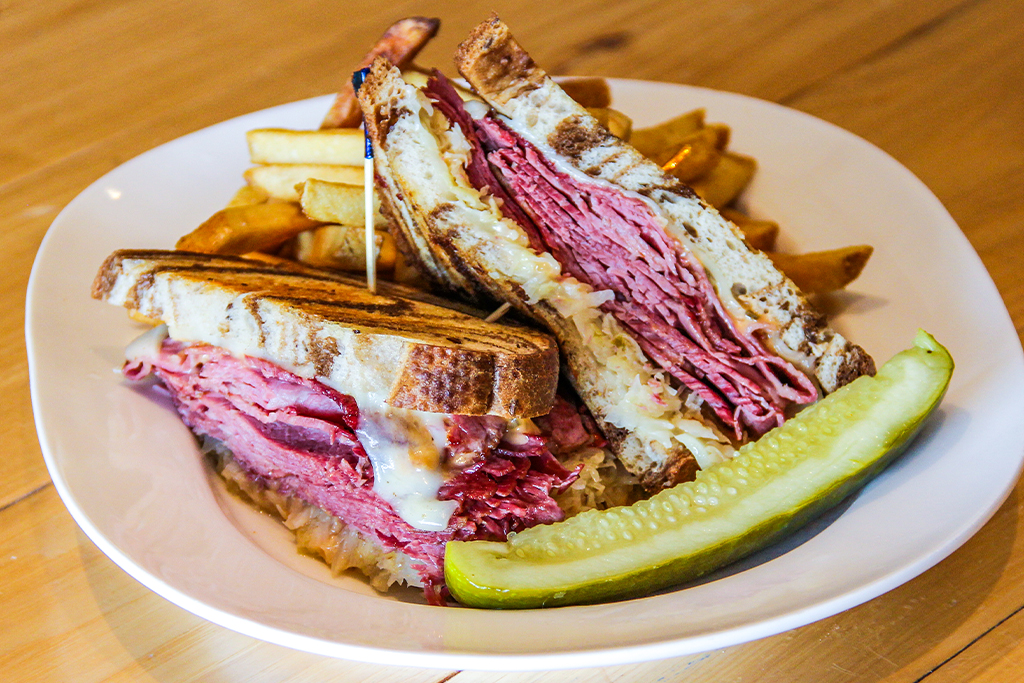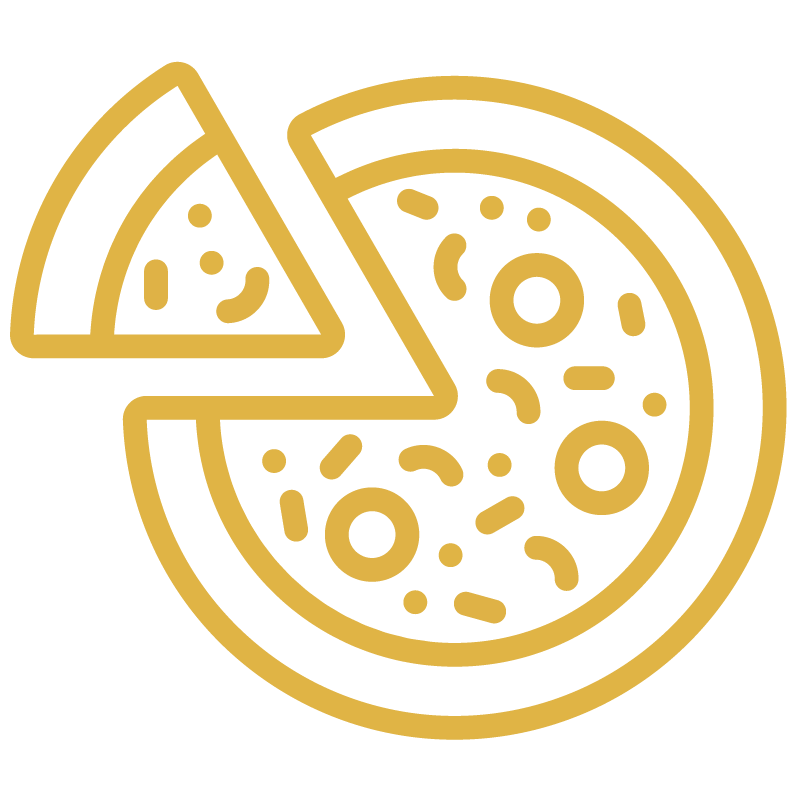 CREATE YOUR OWN PIZZA (UP TO 5 TOPPINGS) 10" CHEESE  $14
$1.50 / TOPPING – PEPPERONI, SAUSAGE, BACON, ITALIAN BEEF, ONIONS, TOMATOES, GREEN AND RED PEPPERS, MUSHROOMS AND GIARDINIERA, ROASTED GARLIC
SERVED ON OUR HOMEMADE PIZZA DOUGH
GLUTEN FREE CRUST AVAILABLE – $3
MARGHERITA  $16
TOMATO, MOZZARELLA AND BASIL
CHICAGO STYLE ITALIAN BEEF  $18
ITALIAN BEEF AND HOT GIARDINIERA
BBQ CHICKEN  $18
GRILLED CHICKEN, RED ONION, BACON
BUFFALO CHICKEN  $18
GRILLED CHICKEN, BACON, RED ONION, AND BLUE CHEESE CRUMBLES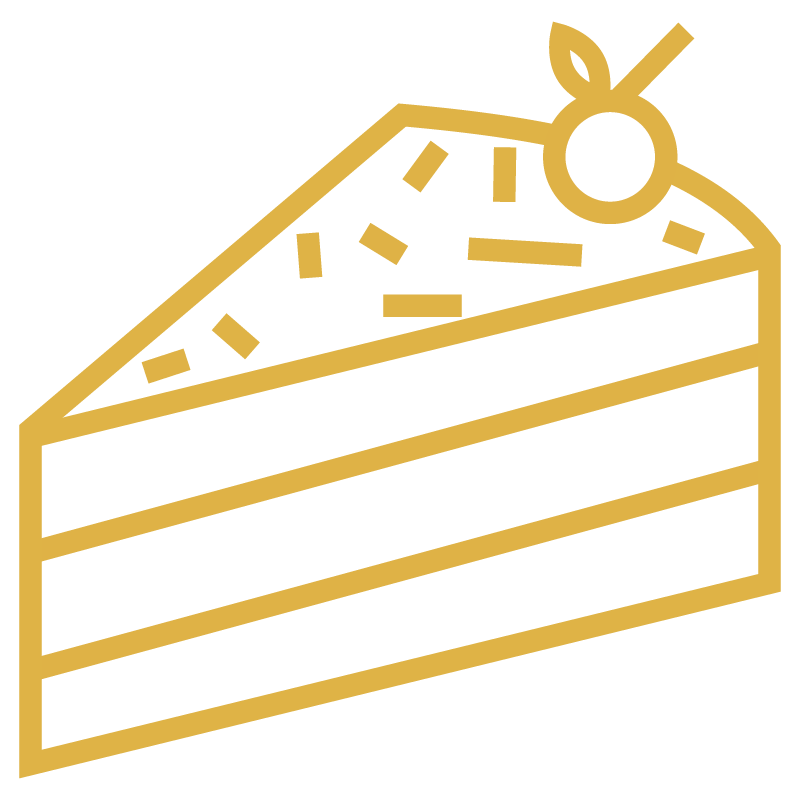 NY STYLE CHEESECAKE  $7
CARROT CAKE  $7
HOMEMADE TIRAMISU  $8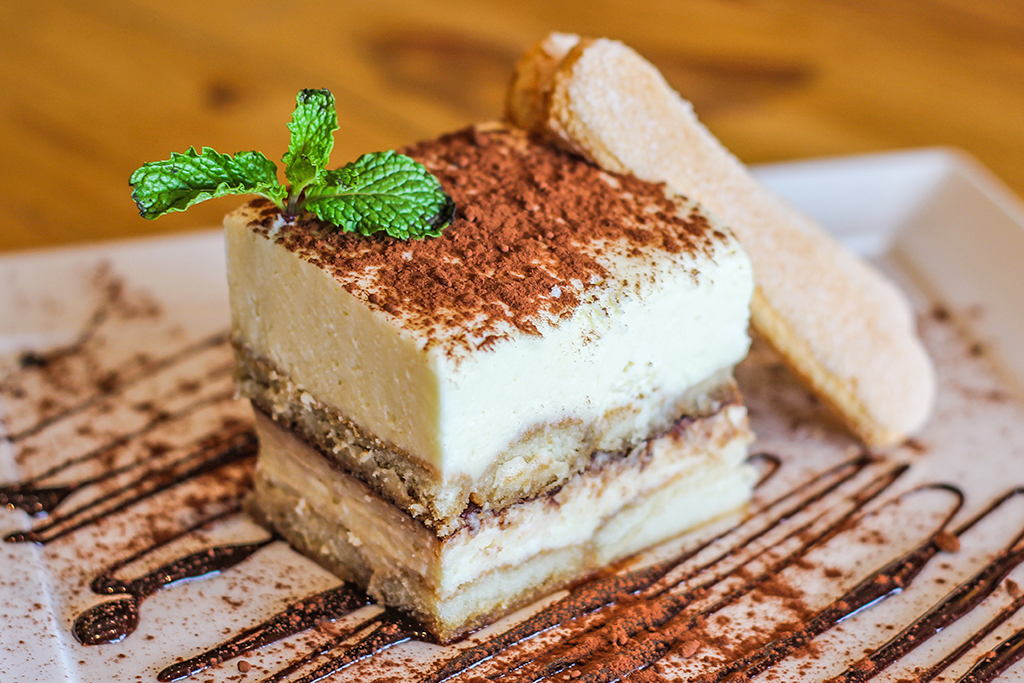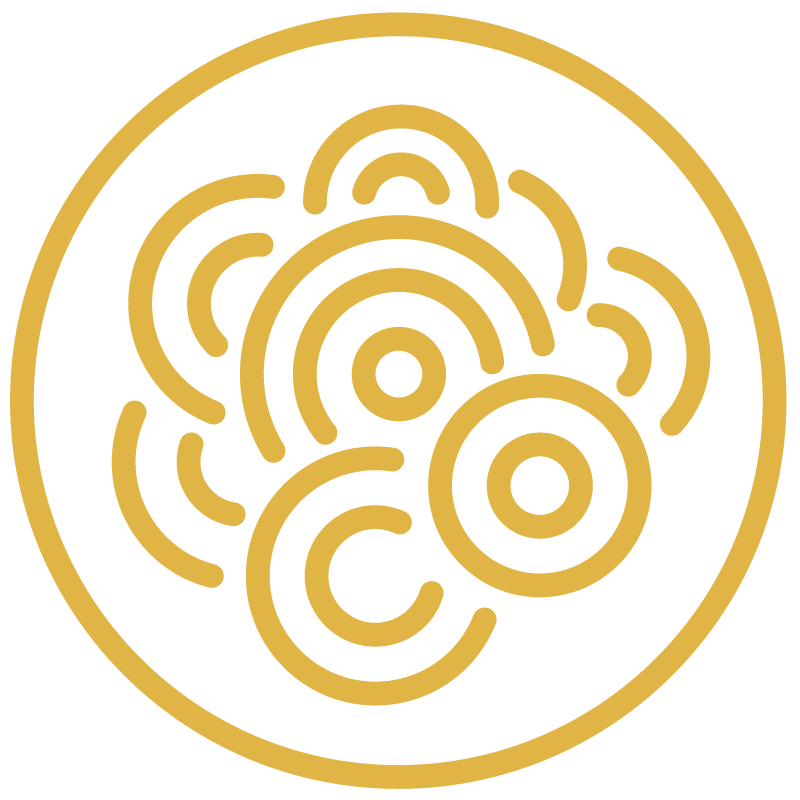 ADD PROTEIN: CHICKEN $4 MEATBALLS $6 SAUSAGE $7 SHRIMP $8   /  GLUTEN FREE PENNE PASTA AVAILABLE – $3
Bread Service Available Upon Request (Pasta and Entrées only)
SPAGHETTI  $12
HOMEMADE MARINARA, PARMESAN AND PARSLEY
SPAGHETTI BOLOGNESE  $20
HOMEMADE BOLOGNESE, PARMESAN
RIGATONI AL FORNO – $18
BAKED 3-CHEESE (MOZZARELLA, RICOTTA, PARMESAN) IN OUR WOOD BURNING OVEN
RIGATONI ITALIANA  $22
ITALIAN SAUSAGE AND MUSHROOMS IN HOMEMADE VODKA SAUCE
HOMEMADE LASAGNA  $20
RICOTTA, TUSCAN MEAT SAUCE, MARINARA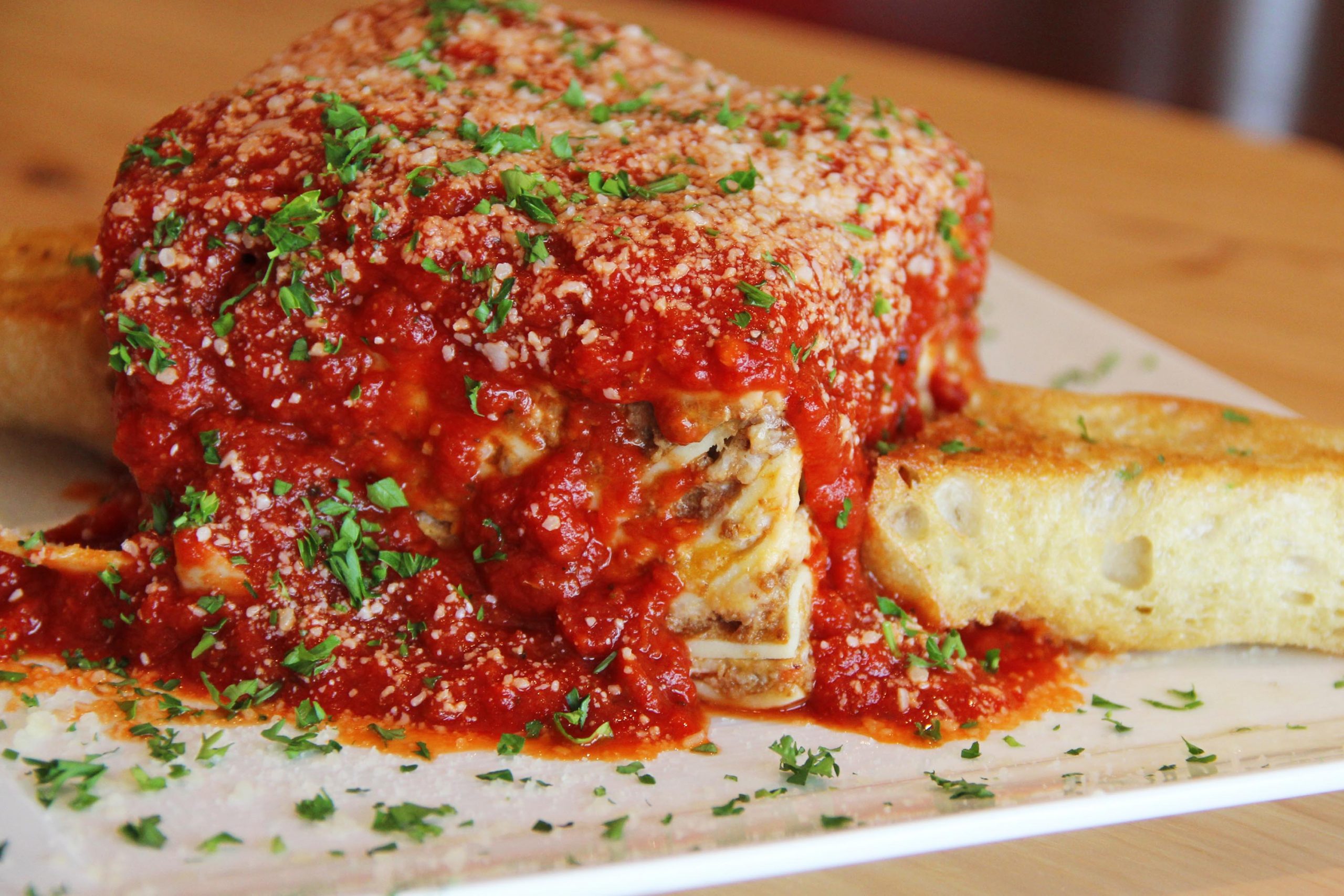 CHICKEN AND SHRIMP CARBONATA  $24
SPAGHETTI, SEASONED CHICKEN AND SHRIMP, MIXED PEPPERS, BACON IN CREAM SAUCE
FETTUCCINE ALFREDO  $14
Fettuccine NOODLES TOSSED IN HOMEMADE ALFREDO
SHRIMP SCAMPI  $24
SPAGHETTI, SPINACH, AND TOMATOES IN LEMON SAUCE
Bread Service Available Upon Request (Pasta and Entrées only)
FISH AND CHIPS  $17 / FRIDAY ALL-U-CAN EAT SPECIAL $16
BEER BATTERED COD SERVED WITH TARTER SAUCE, COLESLAW
AND FRENCH FRIES 
LAKE SUPERIOR WHITE FISH  $22
CHARRED LEMON, FRIED CAPERS, ARUGULA, LEMON OLIVE OIL
AND ROASTED POTATOES
SALMON  $25
MANGO SAUCE, ROASTED VEGGIES AND WHITE RICE
CHICKEN PARMESAN  $20
BREADED CHICKEN BREAST, SPAGHETTI AND MARINARA
GOOMBA  $22
HALF ROASTED BONE – IN CHICKEN, SAUSAGE, PEPPERS HOMEMADE MARINARA, AND WHITE RICE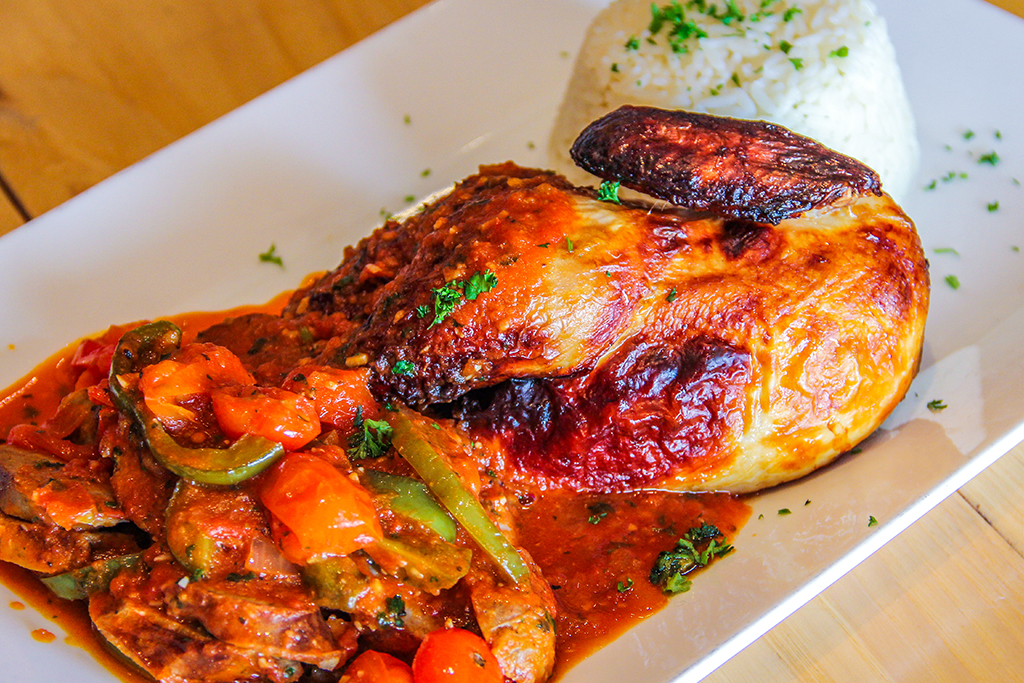 CHICKEN MARSALA  $22
CHICKEN BREAST, MARSALA WINE, SEASONAL MUSHROOMS AND WHIPPED POTATOES
ROASTED NEW YORK STRIP  $32
SEASONAL ROASTED VEGGIES, AND MASHED POTATOES
INCLUDES DINNER SALAD
RISOTTO  $20
SLOW COOKED ITALIAN RICE, DAILY PREPARATION
Business Info
We Can't Wait to See You!
Monday: Closed
Tues - Sat:  11a-9p
Monday: Closed
Tues - Sat:  10a-11p
Sunday: 10a-9p
Holiday Hours
Thanksgiving 11a-4p (pick up orders only)
Christmas Eve CLOSED
Christmas Day CLOSED
New Year's Eve 6p-1a 
New Year's Day CLOSED
Visit Us
1250 Bowes Creek Boulevard, Elgin, IL 60124
Email Us
megank@johnnyssupperclub.com